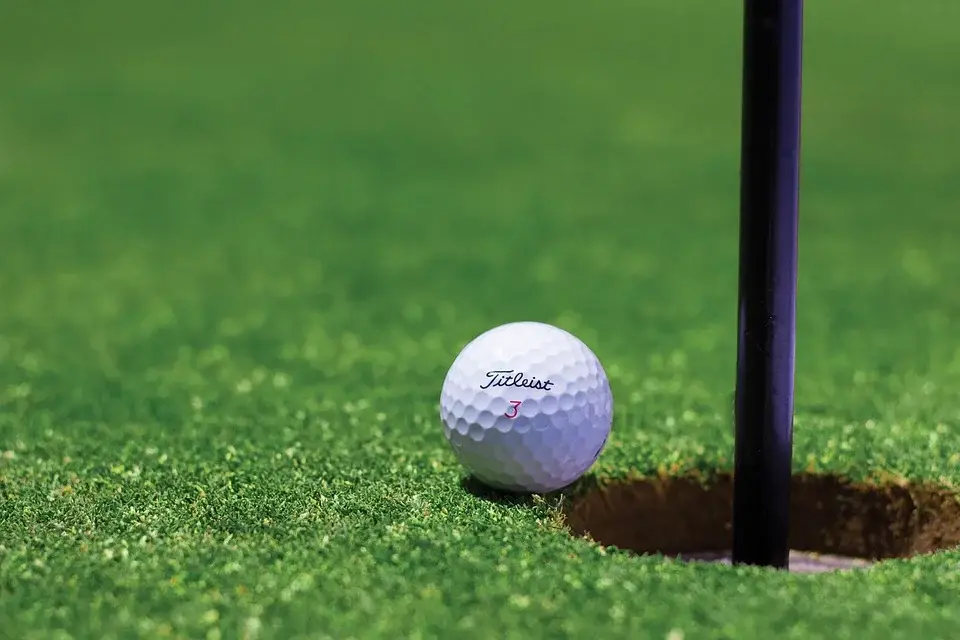 There are two Golf Courses in Alicante City. I am determined to find out all about them.
Alicante City features two golf courses. The first one is in San Juan Beach with easy public transport connections and parking. The second one is in El Bacarot, a few miles from the centre and no public transport. Both are good green options to play golf.
Both places offer lessons for new players -including children-, organise tournaments, have resorts and restaurants next to the courses and offer golf material to rent. But there is more.
Playing Golf in Alicante City Golf Courses
When it is tee time for you you don't need to go out of the city to play. Here are the two options.
All You Need to Know about Alicante Golf in Alicante
Alicante Golf features 18 greens with 5 large lakes. The course is flat but long so an electric buggy might be useful for moving from hole to hole as distances might be up to 800m. There are some tunnels down streets to go from one side to the other.
The 18 holes are par 3 to 5 with a total of par 36 each way.
The greens are rounded by apartments and it is well maintained. The design of the lakes respects the greens make the game more dynamic as water has an important role in the game. There are ruins of an ancient Alicantinian Roman Villa at the beginning of the course.
They offer private classes for beginners and veterans who want to improve in the game. If you are living in the area they have courses with a class per week for several months for children and adults. They organise tournaments as well.
There are a restaurant and hotel with indoor and outdoor swimming pools with spa and sauna. The golf area is less than a mile (800m) from San Juan Beach. They have
Alicante Golf address is Avenida Locutor Vicente Hipólito, 37
03540 Playa de Sab Juan, Alicante. It is well connected by public transport using the TRAM trains or the bus.
The TRAM lines from Alicante city centre are 1, 3 and 4. The stop for the golf course is Condomina for lines 1 and 3. For line 4 the stop is Sergio Cardell.
The bus going to Golf Alicante from the city centre is line 09. The nearest stop to the course is Vicente Ramos – Jaime Santana. You can ask the driver to alert you when you get close to the golf course. Remember that the bus doesn't take cards payment and the maximum note you can use is 10€.
The price for an adult is 80€ for 18 holes but you might be able to find an offer. The bookings can be done on their website Alicante Golf.
All You Need to Know about El Plantio in Alicante
El Plantio has 18 holes par 3-5. The round has a par of 72, so it is 36 each way, and the course features water lakes. Electric buggies might not be necessary but are available to rent, as it is the other playing material.
The course is in the middle of a semi-urban area, near the airport. The course is green and well maintained but the area dry with a small mountain range next to the course that is not totally flat. As the area is far from the centre it is calm and quiet.
There are a restaurant and shop at the entrance with a big parking lot for your car or motorbike. There is a hotel and a few hotel-houses to rent with a swimming pool, gym, football court and ping pon right next to the course.
El Plantio offers classes and courses that can be for a single person or groups with different durations and levels. Children can enjoy on-going courses during the wintertime on Saturday mornings or intensive courses during the summer holidays. They organise tournaments as well.
The address of El Plantio golf course is Antigua Carretera Alicante-Elche, km 3 03114 Alicante. Click on the address to open it on Google Maps.
The standard price is 80€ but keep an eye on the offers through third party websites and playing times. This is El Plantio website.
Are These Golf Courses for Me?
The areas where the courses are located is extremely different.
Alicante Golf is in an urban area in one of the most expensive neighbourhoods of Alicante city, Playa de San Juan (San Juan Beach). The course is rounded by buildings and it is near to pubs and the beach.
Next to the golf course, there is a party area with some pubs that might be open during the day but get busy at night, especially during the summer. This will appeal more for people staying in Alicante and wants the excitement of a lively city.
El Plantio, on the other hand, is far from the centre. It is very well connected by car as it is next to a road that joins Alicante and Elche. There are several redundant ways for the Alicante-Elche route so the traffic is not extremely intense. But noise is not an issue as the course and hotel are separated from the road.
There are no food shops nearby, being the closest one the supermarkets at Torrellano, a small rural neighbourhood of Alicante.
The airport is nearby but on the other side of the smalls hills. Planes' noise might be possible to hear but only when the machines are at a high altitude and some flying and wind conditions are met.
This course is perfect for people who wants a calm place, far from the hustle and bustle of cities.
Bonus: Play Minigolf in Alicante for Free
There is an open minigolf course in Alicante. The Cityhall used to borrow the sticks and balls to play but this service is closed at the moment. The minigolf fields are still there and can be freely played, plus it is a beautiful place to visit in Alicante.
It is located in Castillo de San Fernando. Do not get confused by Castillo de Santa Barbara, the most visited castle in Alicante city. Castillo de San Fernando Location is Calle Ronda del Castillo, 03009. You can use the bus line 39.
If you travel with children this is a good place for playing minigolf and children to enjoy the playgrounds. The place has amazing views of Alicante as well.
Related Questions
Are there more Golf Courses in Alicante? Alicante province has plenty of golf courses but these two are the only two in Alicante city.
The golf courses are interesting for me if I am a pro? Both golf courses have been designed by professional players. The courses' managements have in mind both professional and amateur players.
Are golf courses suitable for children? Yes. Children can play or learn to play with a dedicated trainer that can be hired in advance.
Where can I book? Bookings can be done on their websites: Alicante Golf or El Plantio. Bookings can be done at the counter as well.