Planned Alicante Airport Strikes
The strikes in Alicante Airport affect the security services, this includes the security control to enter the terminal. During the strike times, the queuing time to pass the security control is expected to increase.
During the strike days, there will be two shutdowns of 1 hour approx each. The first one in the morning will be from 8:45 to 9:45 approx. The second one is in the evening from 18 to 19 approx.
There is not a full shutdown of the security control as minimum services of 85% are still required but expect extra waiting queue times to enter the terminal.
The strikes are happening on the following days.
November 2023
 01, 02, 03, 04, 05, 07, 10, 11, 12, 14, 17, 18, 19, 21, 24, 25, 26 and 28
December 2023
 01,02,03,04,05,06,07,08,09,10,12,15, 16, 17, 19, 22, 23, 24, 25, 26, 27, 28, 29, 30 and 31
January 2024
 01, 02, 03, 04, 05, 06, 07, 08, 09, 10, 11, 12, 13 and 14
Why is there a strike in Alicante Airport Security Control?
The strike affected all the security at Alicante Airport, including security control to enter the terminal.
Here are some of the worker's demands:
reducing work shifts
provide the annual quadrant in advance, as established in the Collective Agreement that is not being respected
establish breaks during the day and outside of the day as established in labour legislation
right to digital disconnection not systematically respected
right to holidays for discontinuous permanent workers and agreement to convert permanent contracts
Airport bonuses payment
free parking at Alicante Airport's parking
(Source 1 and source 2 both in Spanish)
To/From Alicante Airport
Alicante Airport Location and Address
Alicante Airport Location: Avenida del l'Altet, 03195 Elx, Alicante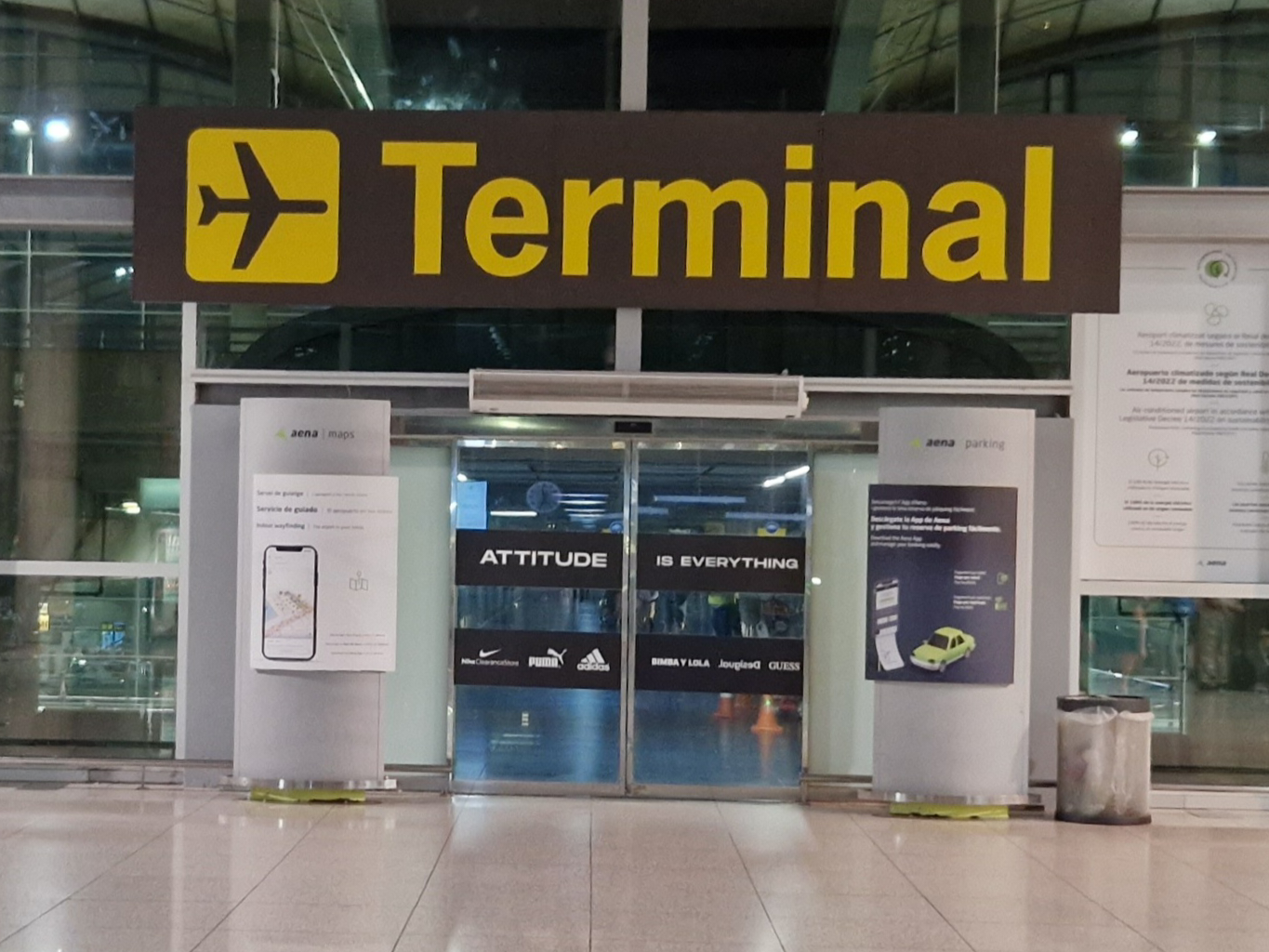 Buy Alicante Flights
More than 30 airline flights to Alicante Airport. Some examples are Ryanair, Vueling, Norwegian, easyJet, Jet2, SAS, Eurowings, TUI Fly and Volotea.
The easiest way to compare prices among all the airlines operating at Alicante's Airport is by using a flight comparison tool such as Skyscanner.
Alicante Airport: Gateway to the Costa Blanca
Alicante Airport, also known as Alicante-Elche Airport, serves as a pivotal transportation hub for travellers exploring Alicante City and the stunning Costa Blanca region in Spain. Situated in the province of Alicante, this modern airport offers seamless connectivity to various international destinations such as Alicante, Benidorm, Torrevieja, Calpe or Altea, making it a popular choice for both leisure and business travellers.
Location and Accessibility
Strategically positioned just 9 km (5.6 mi) southwest of Alicante city centre, the airport enjoys an enviable location, facilitating easy access to the region's coastal attractions and vibrant urban centres. Travellers can conveniently reach their desired destinations via well-connected road networks and efficient public transportation options.
Facilities and Services
Alicante Airport prides itself on providing a wide array of facilities and services to ensure a comfortable and hassle-free travel experience. Passengers can enjoy duty-free shopping, diverse dining options, and comfortable lounges while waiting for their flights. The airport's commitment to convenience is further exemplified by its ample parking facilities and excellent connectivity to major tourist spots.
Flights and Destinations
As a prominent international gateway, Alicante Airport boasts an extensive network of flights connecting travellers to various destinations across Europe and beyond. Major airlines offer regular flights to key cities, making it a preferred entry point for tourists and travellers seeking to explore the Costa Blanca region. The airport's consistently expanding route options highlight its significance as a growing global travel hub.
Efficiency and Modernity
Alicante Airport stands out for its modern infrastructure and operational efficiency. With its multiple runways and state-of-the-art terminals, the airport can comfortably accommodate a high volume of travellers, ensuring smooth check-in procedures and timely departures. Its commitment to passenger satisfaction and safety remains paramount, solidifying its reputation as a reliable and trustworthy travel hub.
Proximity to Costa Blanca's Attractions
Beyond its functional attributes, Alicante Airport's proximity to Costa Blanca's renowned attractions is a significant draw. Travellers disembarking at the airport are just a stone's throw away from the pristine beaches, charming coastal towns, and cultural landmarks that make the region a coveted destination. Whether it's the bustling energy of Benidorm, the historic allure of Altea, or the tranquil beauty of Denia, all are easily accessible from this central airport.
Sustainability Initiatives
Alicante Airport is also dedicated to environmental responsibility, incorporating sustainable practices to minimize its carbon footprint. The airport's commitment to eco-friendly operations aligns seamlessly with the region's natural beauty and highlights its dedication to preserving the environment for future generations.
Alicante Airport, a modern and efficient travel hub, plays a pivotal role in facilitating access to the captivating Costa Blanca region. With its strategic location, comprehensive facilities, extensive flight network, and dedication to passenger satisfaction, the airport serves as an indispensable gateway for travellers seeking to embark on memorable journeys to one of Spain's most alluring destinations. Whether arriving for leisure or business, every traveller can rely on Alicante Airport's seamless services and convenient connectivity, making it a vital and vibrant player in the world of international travel.