Alicante and Madrid are well connected. You can use all the possible transport types to travel from one city to the other. But, how far is Alicante from Madrid? The answer is 260 mi (420km). Let's going to check how much time and money takes to travel the distance that separates one city to the other.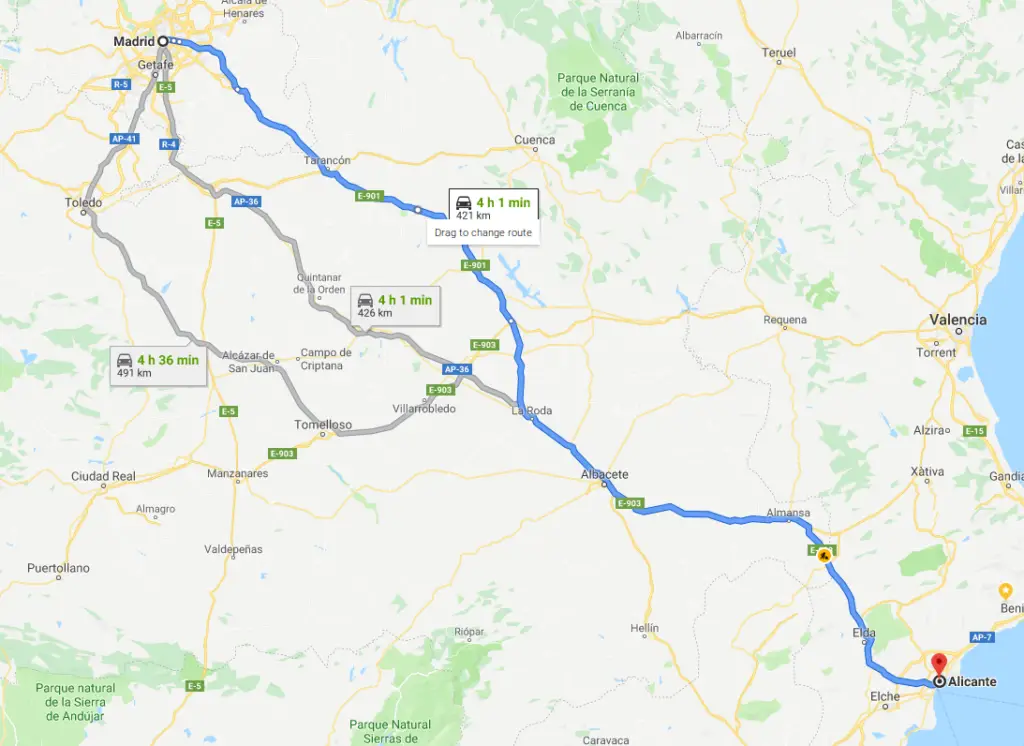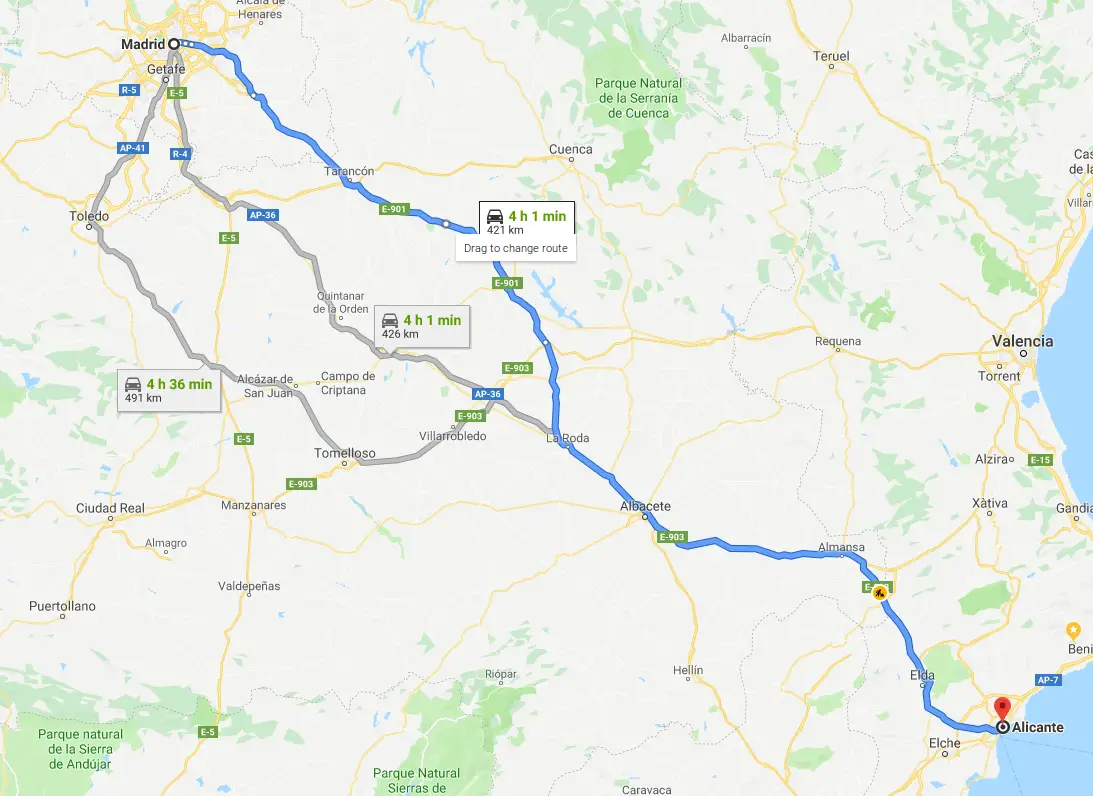 How Long Takes to Go From Alicante to Madrid by Car?
The main road to travel from Alicante to Madrid is the A-31 finished in 1992. It is a well-constructed motorway that is free to use. Alicante's elevation is 3m above the sea and Madrid is 667m high so the trip is fairly uphill. This drive can have a price of around the 50€ in fuel, well depending on your type of car current petrol prices and other traditional factors. The average time on the road is 4h that will become 5h when adding stops and traffic jams.
How Long Takes to Go From Alicante to Madrid by Plane?
Alicante airport is connected to Madrid Barajas by Iberia and AirEuropa. The flight takes around 50min. As usual, you should be at the airport 1h before the flight departs. Alicante's and Madrid's airports are well connected by public transport, taxi and Uber/Cabify. As usual with airlines, the prices can vary from a few fivers to a few hundred Euros. AirEuropa uses usually a turboprop plane called ATR 72-500. Iberia assigns a Bombardier CRJ-1000 to the route.
How Long Takes to go From Alicante to Madrid by Train?
Alicante and Madrid are connected by the high-speed train called AVE (Alta Velocidad Española or Spanish High Speed). Most of the services that join Alicante-Terminal with Madrid Puerta de Atocha use AVE. It takes from 2h 15m the quickest train to 2h 30m the slowest. Some services during the day use the slower trains ALVIA and the trip can take 3h 22m. Prices can vary from around 20€ to a hundred of euros having a similar price scheme as airlines.
I hope I have been able to answer how far is Alicante from Madrid. If you still have a question or want to share your experience traveling from one city to the other, please, write a comment below.