The climate should be always taken into account when going on holidays or moving to a new city. October is the first full month of fall and, as everywhere else, the Alicante weather in October is different as it is during summer. But how is it different?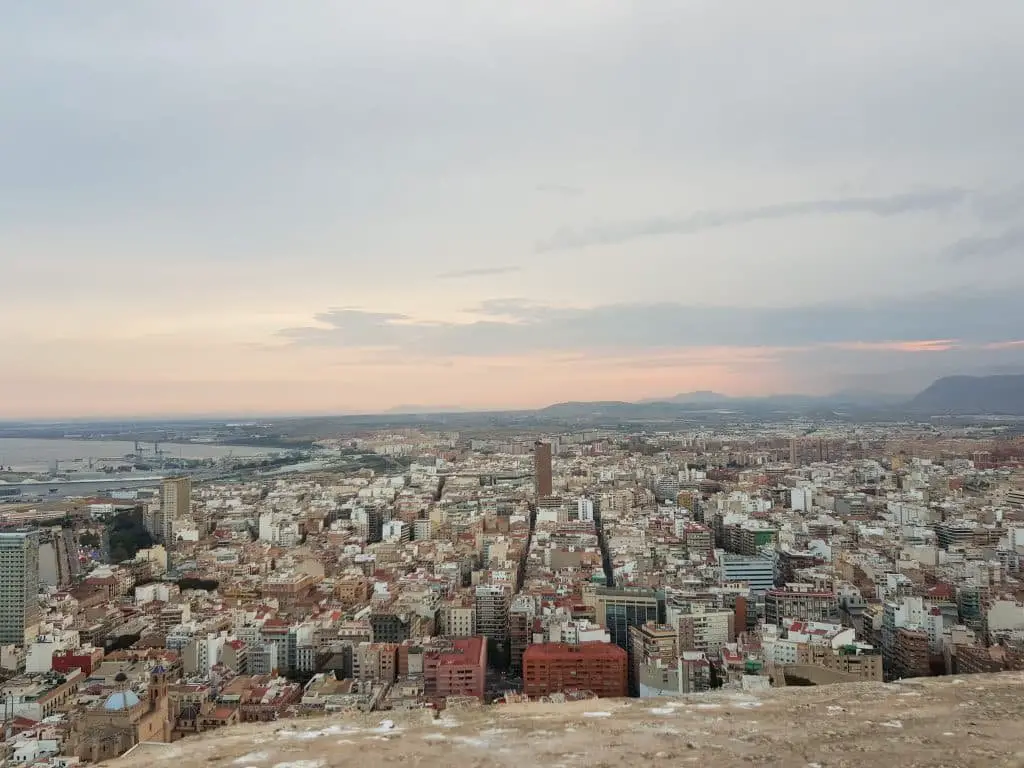 Temperature
Usually, October is a very comfortable month thermally speaking. The summer is over and nights start to be chilled. The average minimum temperature gets down to 14.4°C (57.9°F) versus the 20.6°C (69.1°F) of August. That means better sleep nights and no use of AC or fans. During the day it can still get warm as the maximum average temperature gets up to 24.5°C (76.1°F). The day/night average temperature is 19.4°C (66.9°F) and you will usually be soaked by the sun when you are outdoors.
As you can see, that can easily be day-on-the-beach weather. But what about going into the water? Well, if you are a bit brave you can. The average Mediterranean seawater temperature is 22.4°C (72.32°F) during October.
Light Hours
In October, you will have 7 hours of sun irradiation and 11h of light. To put it in context, Oslo enjoys 1h hour less light per day than Alicante in October.
Rain Could Show Off
October is the month that historically rains the most in Alicante. Chances are still low but we need to understand the rain is different as in other cities. In this part of Spain, it will rain a lot during a short period of time, 4.1 days on average. So when it rains it is usually cloudy for a few days but usually less than a week. The rain shows of intermittently but heavily during those days. When it starts raining the best is to be dry at home, hotel or shelter in a bar or restaurant. I wouldn't say that this statistic is a deal-breaker and you probably should still organise your holidays for this month.
I hope this article helps you understand how is the weather in October in Alicante, Spain. We have an article on how is Alicante Weather in November and click here for all the Alicante weather articles. If you still have any questions or you had experiences with the weather in Alicante during October, please, feel free to add a comment below.