The weather in Alicante in December is usually dry, sunny and a bit warm. The snow NEVER shows up and it rains less than in May. The days are a bit short but bright. Let's going to jump into details.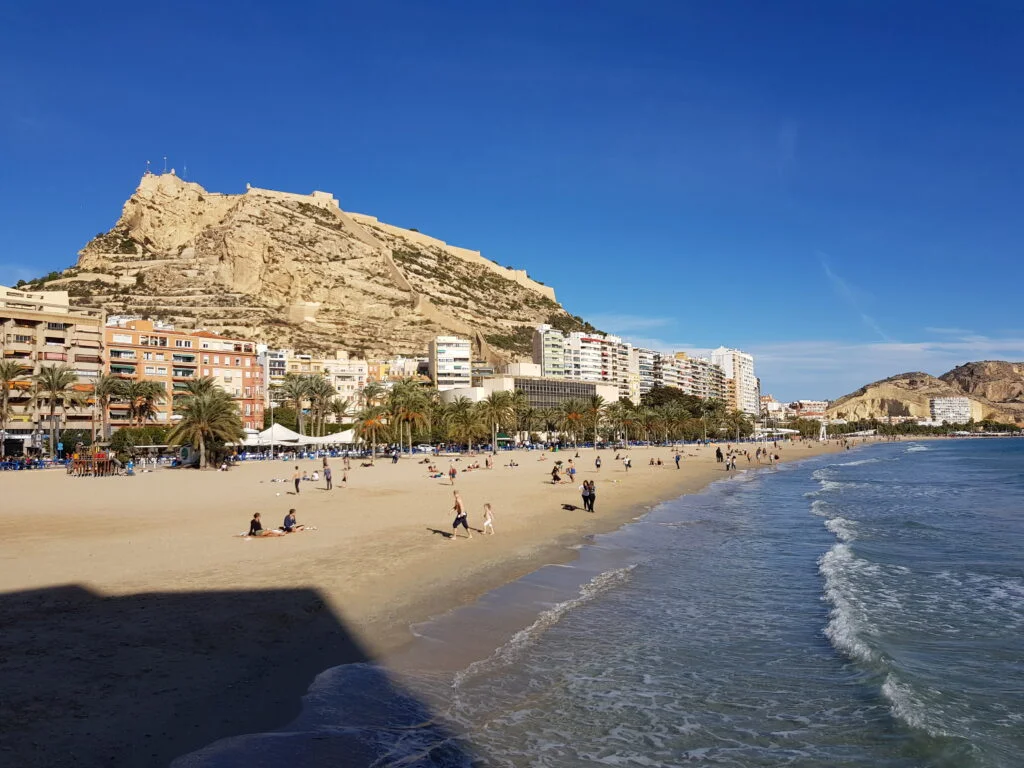 Temperature in December in Alicante
The average temperature in December is 12.55°C (54.59°F). When the Sun is shining on the sky the average temperature gets to 17.7°C (63.86°F). At night it gets a bit colder averaging 7.4°C (45.32°F). Winters in Alicante are warm!
Light Hours in December in Alicante
The averaged direct sun irradiation in December is 5.3h. But counting all sunshine hours you will enjoy of 10.5h of light. To give some context, a city like Oslo, Norway, have around 6h of sun irradiation, almost half than Alicante.
Rain in December in Alicante
The average of precipitations is low in Alicante in December. We have left behind September, October and November that are the three wetter months of the year. The average of raining days in December is 3.7 days.
In the city of Alicante, it never snows. To be accurate, no ones remember it. There are some images of snow in 1932. That year was the last time it snowed and settled for a few hours. Never again since then.
If you want to find snow you can drive a few kilometres up in the mountain. Almost every year the snow will settle there for a couple of days or so, depending on the year.
As you can see, December might not be a month for going to the beach but is warmer than many other cities in Spain and Europe. It is perfect for escaping the cold and dark winter.
I hope you have a better idea of how is the weather in Alicante in December. If you have any other question feel free to leave a comment below. Have you been to Alicante in December? Leave a comment with your experience as well!